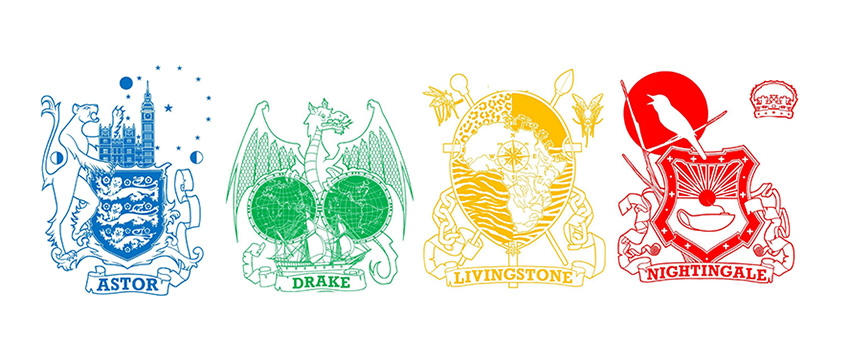 There are four houses within the school and each house has a House Captain and Vice Captain.
Astor
Nightingale
Livingstone
Drake
Upon entry to the school, each child is assigned to one of the four houses and siblings join the same house as their older brother or sister.
The children are encouraged to work together to gain House Points. These are then totalled, providing an overall winning house each term. This encourages team spirit and a sense of whole school involvement. Coloured T-shirts are required for House days and inter-house sports competitions.
House Points are given for following the school rules (golden rules):
Treat others as you would like to be treated.
Always try to be helpful.
Take time to listen to others and respond politely.
Respect yours and other people's belongings.
Always tell the truth.